We bring the studio to you!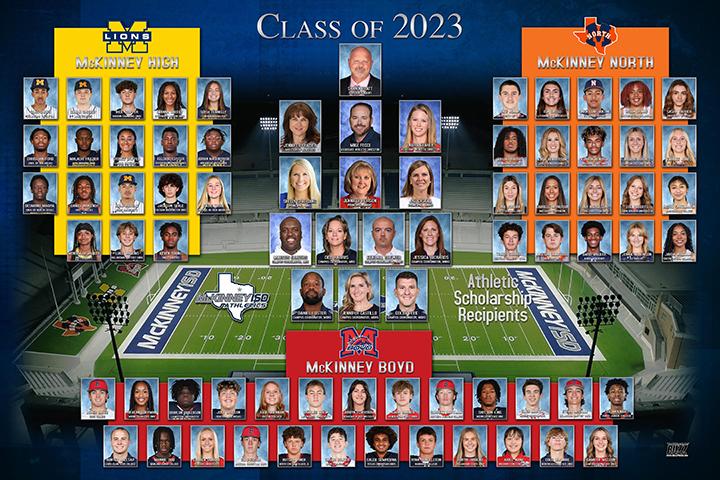 Schools
We work with the athletic departments of several of the local school districts. If your school district is in the list, just click through to your photo section. If you would like more information about Buzz Photos becoming your athletic photographer contact us today!
Sports
Whether it's on the field, diamond, pitch, court, course, range, pool side, on the mat, or in the ring, we've pretty much covered it all. We would be hard pressed to come up with a sport we haven't photographed yet but if your athlete is participating in it, we can shoot it.
Buzz Photos, located in North Texas, is striving to be the best name in High School Sports Photography. We have personalized service, fast turn-around time, and a strong desire to provide the very best quality. We offer an outstanding line of products to help share the wonderful memories with family and friends.
Buzz Photos began in 1987 as a retail photo lab in McKinney, Texas owned and managed by Jim & Peggy Gurski along with one Son, Brett Cory. "The Special Photo Store", at that time, was a small community "Lab" and the only photo store for miles around the McKinney area. Most of the Gurski and Cory families grew up working in the store. As the years passed the "Lab" became well know as a place for professional photographers to obtain the best quality for their clients. Brett is the artful master, behind the scenes, who gives the beautiful touch to every photo. Buzz & the photo crews photograph thousands of sports teams in the communities across North Texas. Cheryl, Buzz's wife schedules the crews, answers the phones and treats every customer as if they're one of her many Grandchildren. Cheryl's daughter Amy is the beautiful face to greet every customer that arrives at our "lab". We are proud to have the best photographers, and the greatest people on our team. Our slogan remains – "When You Expect the Best".
Buzz Photos has done a great job for our association for years. Their crews are great, they're always courteous, and they always make sure our members are happy.
– Trey Waggoner
President
McKinney Soccer Association
Hours
Offices closed for summer vacation until July 18th, 2022

Copyright © 2023 Buzz Photos        All rights reserved.      Website Developed and Powered by  TF Enterprises, LLC.